While vscode does not have a built-in feature to save the terminal outputs to a file, you can do the same by copying the content and paste it to a file. If you are not getting the context menu by right-clicking, I am providing the steps to enable it. Once you have configured this, you will be able to save the vscode terminal output.
Terminal settings, enable context menu as the default behavior
You can do this by going to the settings page: Configure Terminal Settings:

Go to the File menu
Preferences – Settings
Then enter: @feature:terminal

Scroll down to Right click behaviour, as shown in the below image
Select, Show the context menu as the default behaviour
After you enable this, you will be able to:

Right-click on your teminal
Select All Text
Right click on the selection and click Copy ( or Ctrl +C to copy)
Paste the contents in a text editor (Ctrl + V), such as notepad.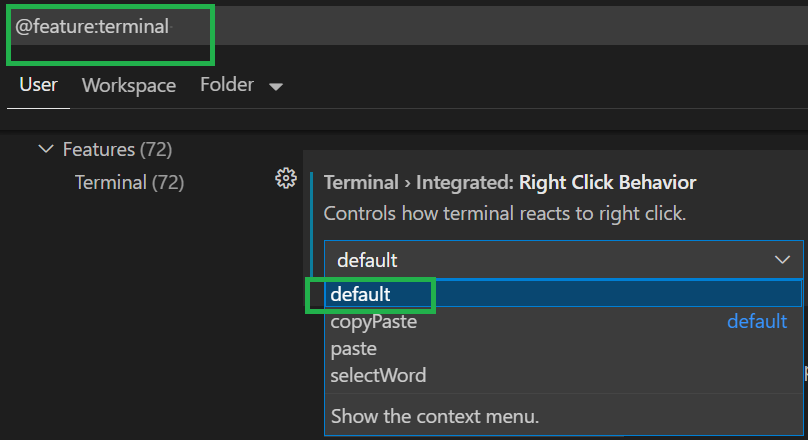 We have tested this working in vscode on Windows 10. The same steps should work in other combinations as well.