Selecting the terminal screen logs can be tedious and could be a dangerous task if you are in a critical server environment. The problem is, by mistake if you right-click, all commands in the clipboard will be sent to the screen again!

Here is a better and inbuilt way of storing MobaXterm command line output.
How to save the terminal screen or session output of Mobaxterm?
Go to the opened tab in which you want to save the screen logs
Right-click on the tab
From the pop-up menu, click on the Save terminal output option
When prompted, where to save your file, select an appropriate location, choose the file name and file extension type, such as .txt
Plain text type will be a simple text file
Whereas Rich Text Document will save the formatting of the screen log including colour.
With this, you have successfully saved (or exported) your terminal screen logs to a file.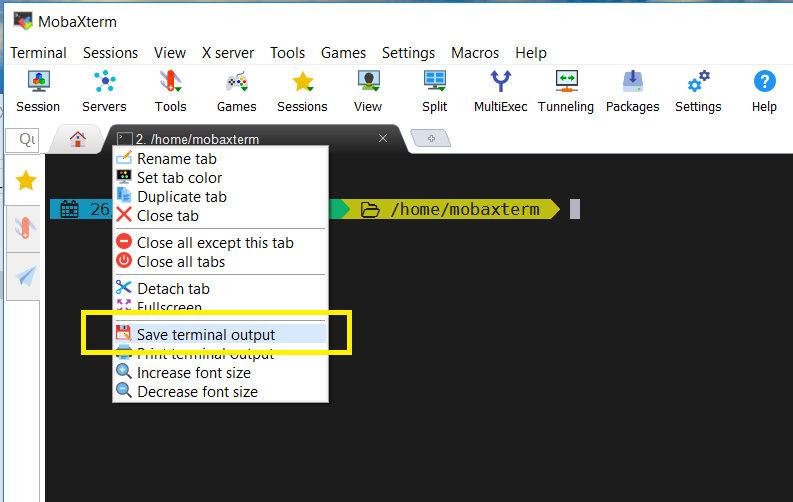 That explains two ways for saving mobaxterm session output to file(s)