MobaXterm can be a client for multiple network protocols such as ssh, telnet, and so on. MobaXterm can well handle a Windows Remote Desktop (RDP) as well just like MSTSC (Microsoft Terminal Services Client), so I use this as my free remote desktop software for windows 10 home, with advanced features such as multiple RDPs in TABS. Let us explore…
How to connect to a Windows Remote Desktop using MobaXterm?
Open your MobaXterm
From the top menu, click on Sessions
Then click on new Session, then RDP
Enter your remote hostname or IP, also username and port as applicable
Now, Click the OK button to open the windows remote desktop
Windows RDP/MSTSC/Remote Desktop using MobaXterm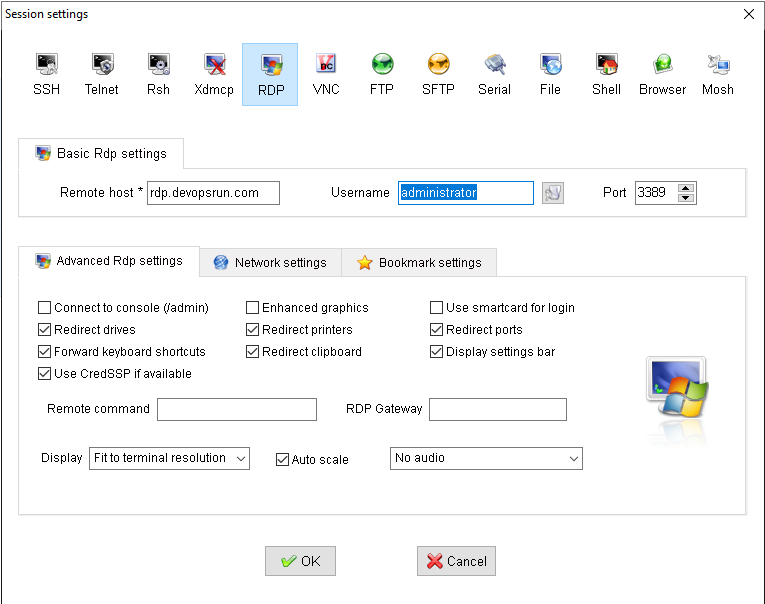 Note: This page explains how MobaXterm can work as a perfect alternative for Windows MSTSC or RDP, one of the free remote desktop software available for the Windows 10 home edition. There are other tools available online, you may research them and use which one suits your requirement.