You have a new MacBook Pro or Air on M1/M2 processor. Are you delighted but missing some Windows apps?
Don't worry. Many Virtualization software is available to facilitate a Windows Machine running inside MacBook. Today Let me share my experience with Parallels Desktop, Running on MacBook Pro M2.
Parallels Desktop M2.
Parallels Desktop is available to download from the Apple store, and you can try it for 14 days; after that, you have to buy and continue using it. I am using the trial version and have not decided whether to get a license.
I installed Windows 11 and Ubuntu on Parallels Desktop. The experience with it was excellent!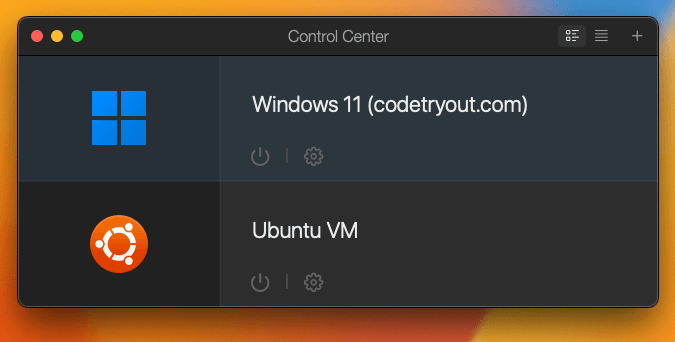 Let me list down the Pros and Cons
Pros
Installing Parallels desktop is as easy as installing any other App on MacBook.
Windows 11 VM creation (Windows 11 ARM 64-bit)

Parallels will Download and install Windows 11 for you! You don't have to know anything behind the scent, considering downloading a Windows 11 ARM is cumbersome.
You have the option to share your MacBook Cloud Services with the Windows VM
This is particularly helpful if you want to use Google Drive or DropBox since they do not support direct installation on your ARM Windows 11.
You can seamlessly share your MacOS and Windows 11 applications from within the VM and outside. Again this can be configured.
Starting and or Stopping the VM is super fast! It takes one 2..5 seconds!

Ubuntu VM

I used the Ubuntu Server version 22.x LTS for my experiment. There were no performance issues or anything that I could notice.

Overall experience with Parallels Desktop is excellent!
Cons
The only problem I found is the pricing to buy a license. 🙂
Sharing Files / Folders between the host (MacBook M2) and guest VM (Windows 11 ARM)
Parallels Create the Windows VM fully prepared. Your MacOS Directories (Folders) are set to be available inside Windows VM. From what I can see, all the locations below are shared. You can read or write from Windows and MacOS.
Documents
Downloads
Desktop
Google Drive
DropBox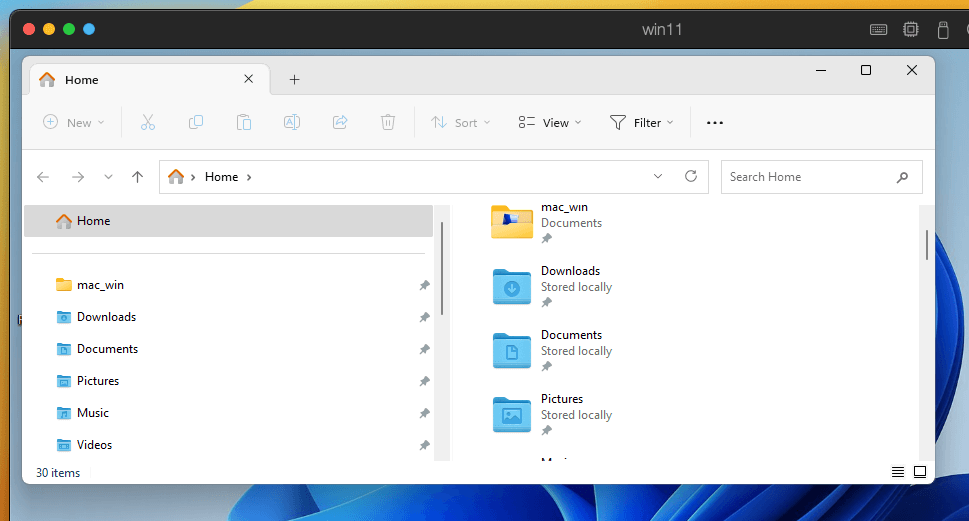 Windows VM Programs and experience
It works as if it is the host OS, in my experience. Most browsers, like Firefox, Google Chrome, and even Microsoft Edge, are available on the Windows 11 ARM VM.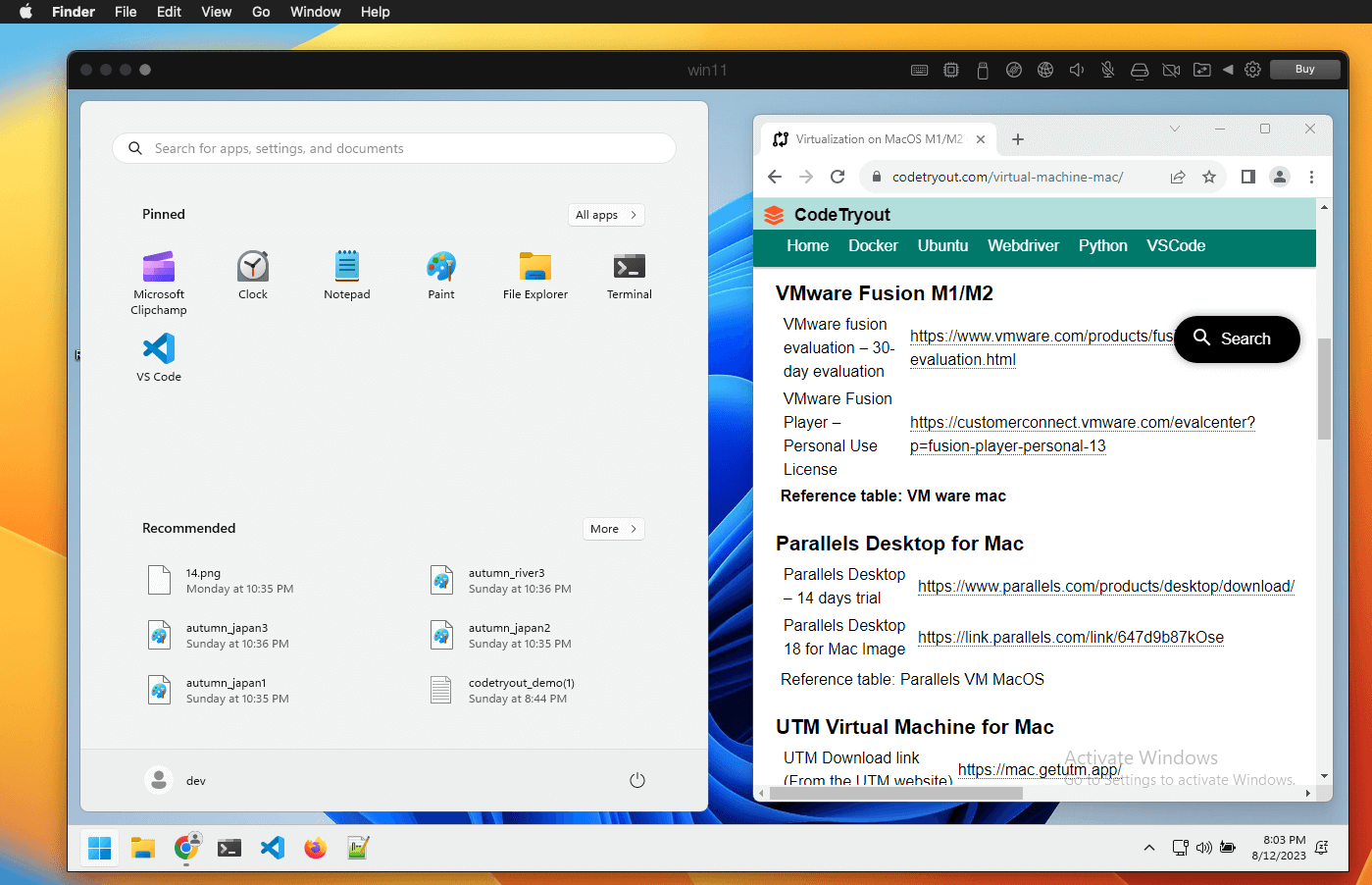 You can find more details and the download links here: Parallels and Windows 11 ARM Download
I have used a MacBook Pro M2 with 16GB memory (RAM). The speed might be different on MacBook air M2 based Parallels Desktop.
Let us know if you have any comments or questions about the installation.