Microsoft Windows 11 2022 Update 22H2 is available now, which comes with a lot of new features. One of the most awaited features is the Windows File Explorer tabs. However, to my disappointment, explorer tabs were not enabled after Windows 11 Update. I found the steps below helped the explorer tab, which is a hidden feature.
How to enable Windows 11 TABS?
Firstly, download the Windows feature configuration tool Vive. Here is the direct link to download the zip file:
https://github.com/thebookisclosed/ViVe/releases/download/v0.3.1/ViVeTool-v0.3.1.zip
Once you have the file downloaded, extract it and go to the extracted folder, and then copy the complete path to ViveTool.
Open the Start menu, and type PowerShell.
Once the list appears as shown below, click on the menu item: Run as Administrator.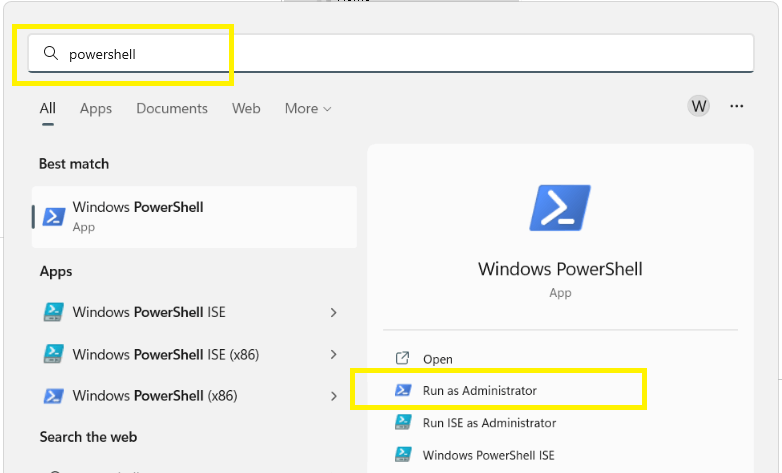 Click Yes to the User Account Control Prompt
You will have your Powershell command window running as Administrator.
Go to the VivoTool folder by running the command cd path-to-tool:
An example command is given below. You should be pasting the path you have copied from your download path:
cd C:\Users\USERNAME\Downloads\ViVeTool-v0.3.1

Now, enable Windows File explorer tabs with the following two commands.
.\vivetool /enable /id:37634385

.\vivetool /enable /id:39145991

Here is what it looks like:

You should be getting the Successful messages as shown above.
Restart your Windows 11 computer as the final step.
Windows file explorer tabs & Keyboard shortcuts.
I found the new feature file-explorer tab very intuitive to use with keyboard shortcuts.
Ctrl + T – to open a new TAB
Ctrl + TAB – to toggle between opened tabs
Ctrl + W – to close the current TAB
Mouse Middle-Click on a Folder to open it in a new TAB
You would also have the option to open folders in a new tab, as shown below.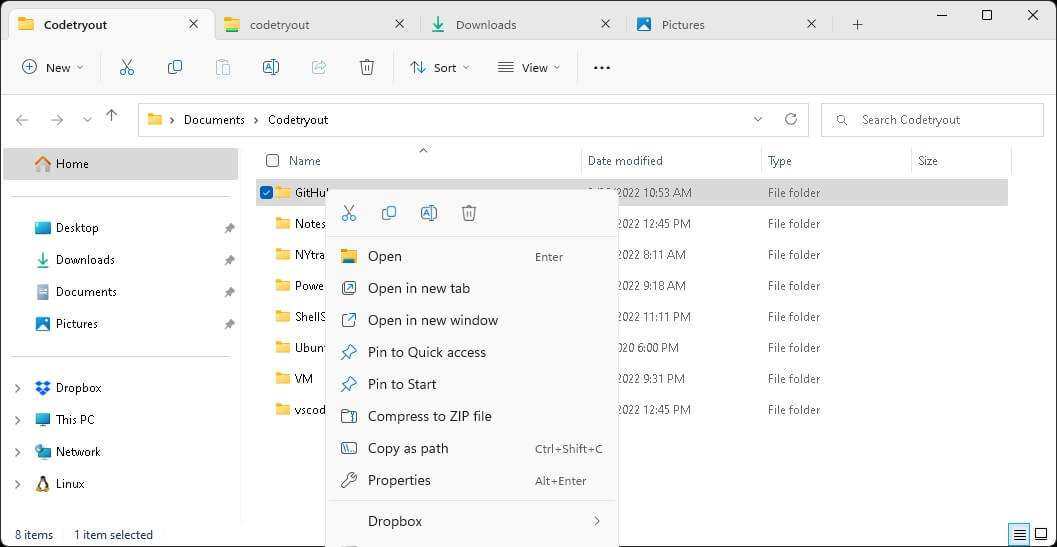 Conclusion
I hope this guide is informative for you to enable tabs in file explorer on windows 11 22h2. If you have any questions, please feel free to ask.