Here is the step to edit your WordPress home page meta description. This is very important for your SEO ranking and the search engines like Google or DuckDuckGo should be showing this in search results.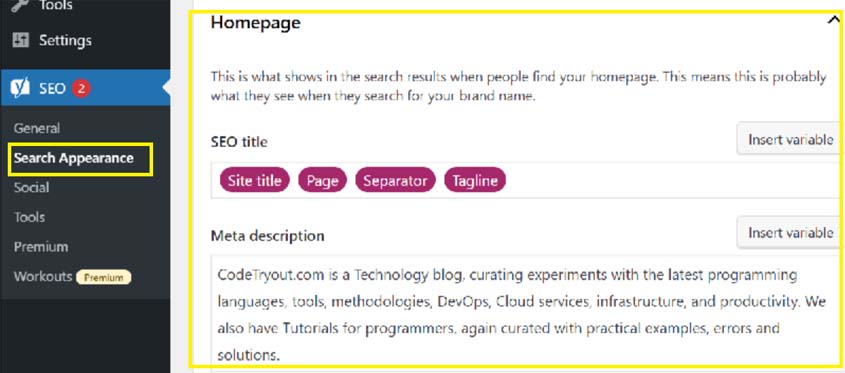 Steps to follow,
Open your Admin Dashboard, wp-admin
Go to the Yoast Seo Settings page, from the WP dashboard left-menu click on SEO
Click on Search Appearance under SEO menu
Scroll down here to the session Homepage (as shown in the picture)
Provide your home page description there.
Remember to save after you edit the text there.